Chopped summer salad with tortilla crisps and Green Goddess dressing
A gorgeous, crunchy, vibrant salad with a deliciously creamy, piquant dressing and crispy tortilla chips so scoop it all up.
Serves 4-6
Ingredients
12 ripe baby tomatoes, quartered
1 medium cucumber or 2 Lebanese cucumbers
10 radishes
½ red onion, finely chopped
1 large romaine lettuce
Small bunch of dill
Zest from the lemon below
Good quality tortilla chips
For the Green Goddess dressing
1 garlic clove, roughly chopped
3 anchovies, roughly chopped
2 spring onions, roughly chopped
1 large ripe avocado, flesh only
1 small bunch of basil, leaves picked
1 small bunch of parsley, leaves picked
Juice of ½ lemon
1 tbsp cider vinegar
1 heaped tbsp Greek yoghurt
100ml olive oil
50ml cold water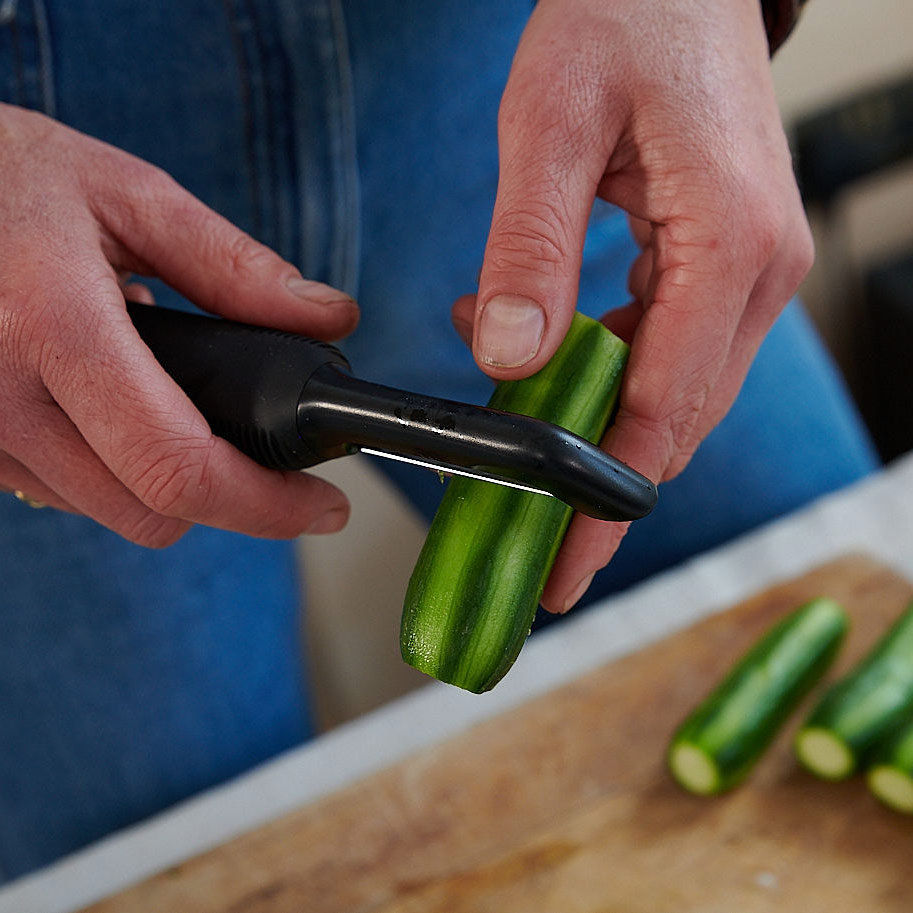 Method
Put the garlic, anchovies, spring onions, avocado, herbs, lemon juice, vinegar and yoghurt in a food processor and blend until finely chopped. Slowly pour in the olive oil and water until you have a sauce the consistency of thick yoghurt, you may need more water. Taste and season with salt and pepper first, then perhaps more lemon juice if needed, enough to allow all the individual flavours in the sauce to balance.
Chop the tomatoes, cucumber (peel with Iconic Swivel Peeler with double sided blade) and radishes into small chunks the size of 20p pieces, then add to the bowl along with the onion. Wash the Romaine lettuce with OXO Salad Spinner and cut into large pieces. Season, then mix everything together with your hands. Scatter over the dill, arrange the tortilla strips around the side and serve with the Green Goddess dressing.
Serve in glass OXO Salad Spinner bowl