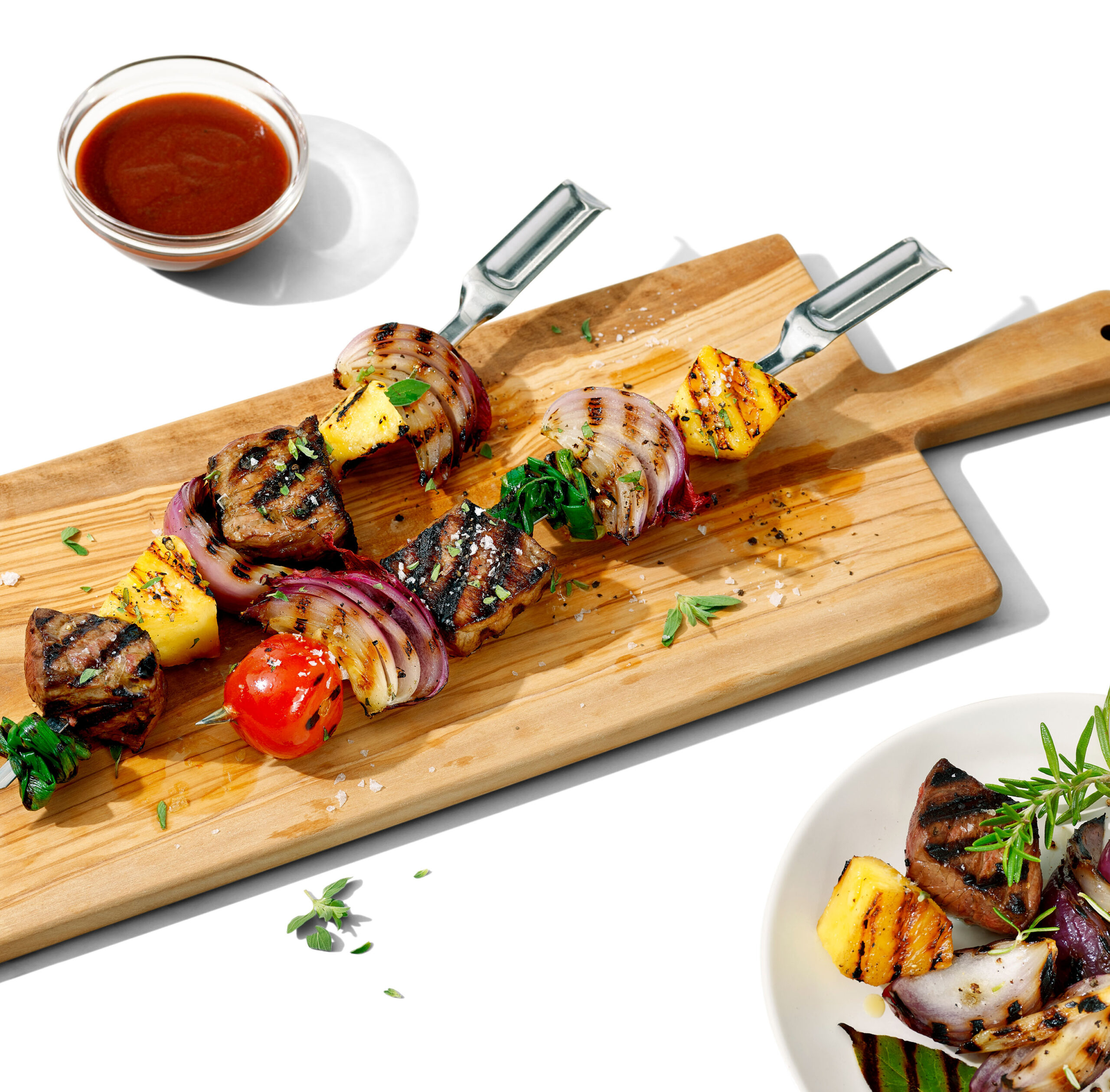 Grilling Skewers
Set of 6
Kabobs might just be the ideal summer food, and now there's a better way to grill them to perfection. With the OXO Good Grips 6-Piece Grilling Skewers Set, ingredients slide onto the sharp points with ease, and the flat design keeps your kabobs steady as they cook. The Skewers have wide handles for fumble-free flipping with tongs, and a thumb-sized divot that for sliding cooked food onto the plate. The flat design also allows the handles nest together for neat, space-saving storage in the off-season.
Grilling Turner and Tongs Set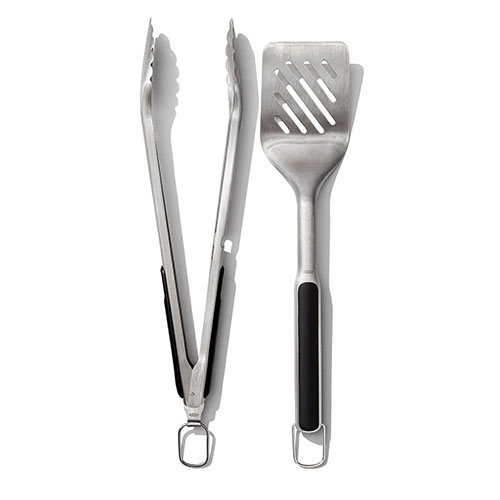 3-Piece Grilling Tool Set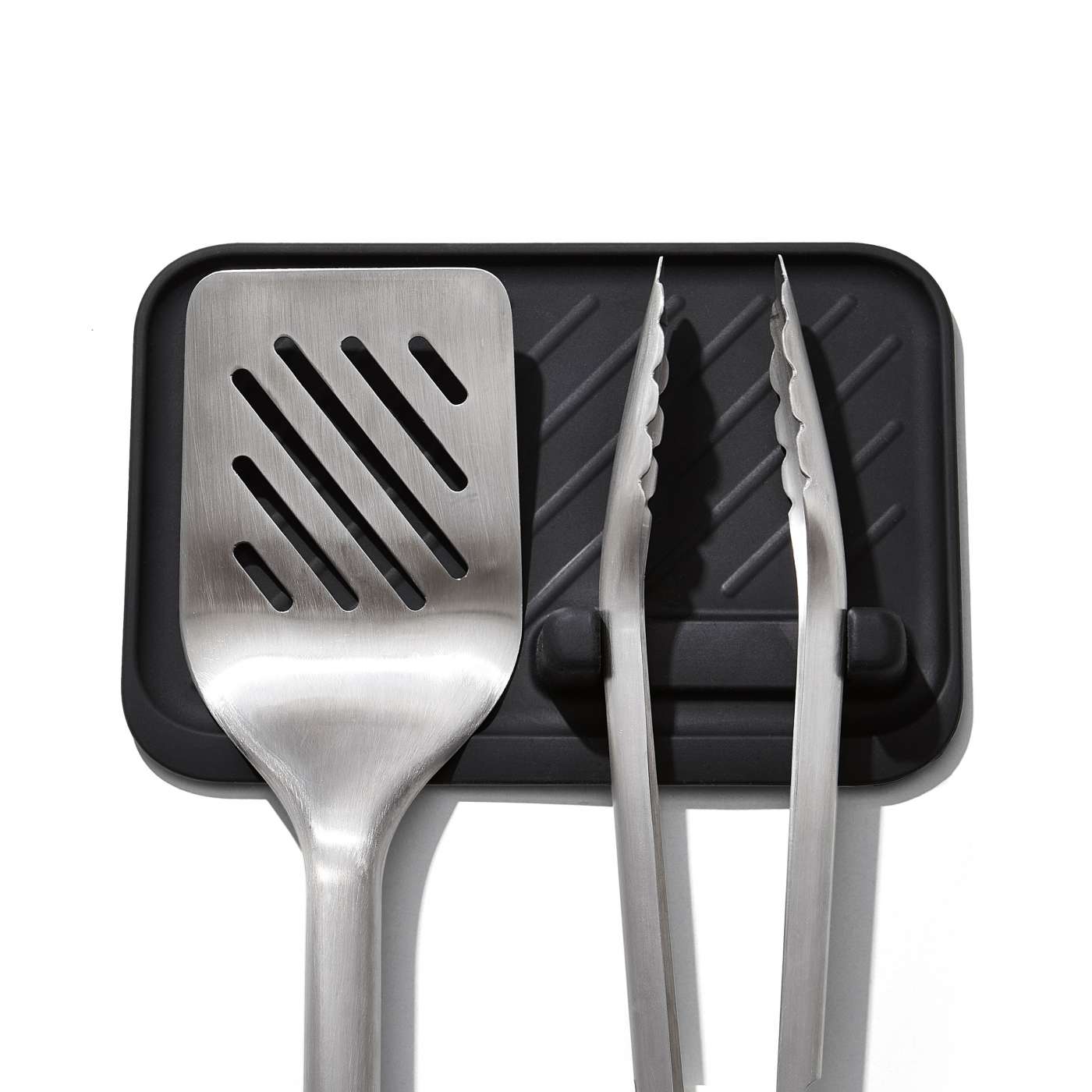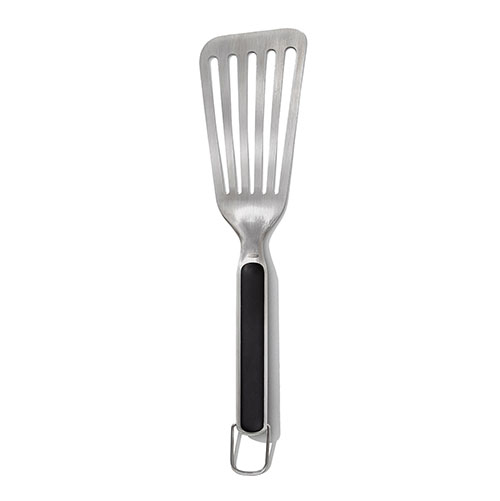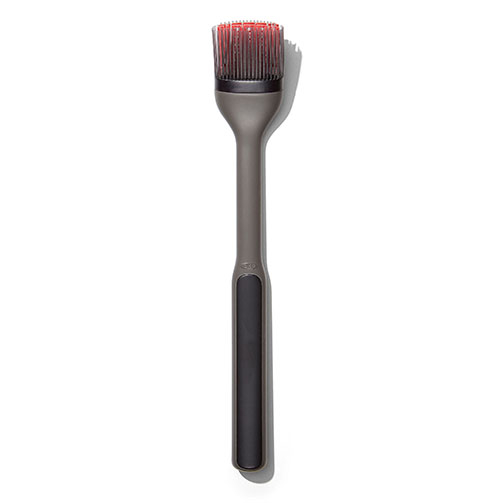 Digital Instant Read Thermometer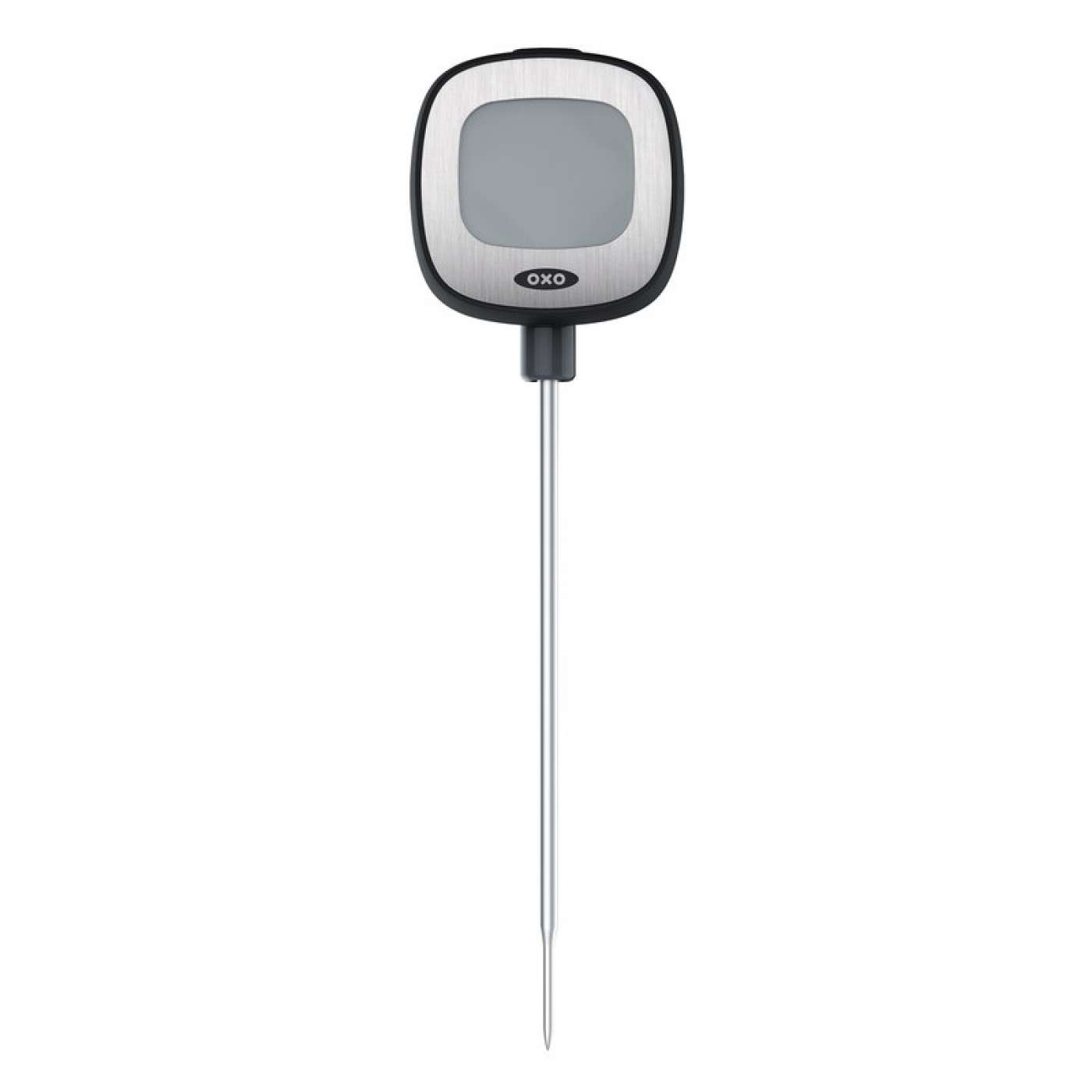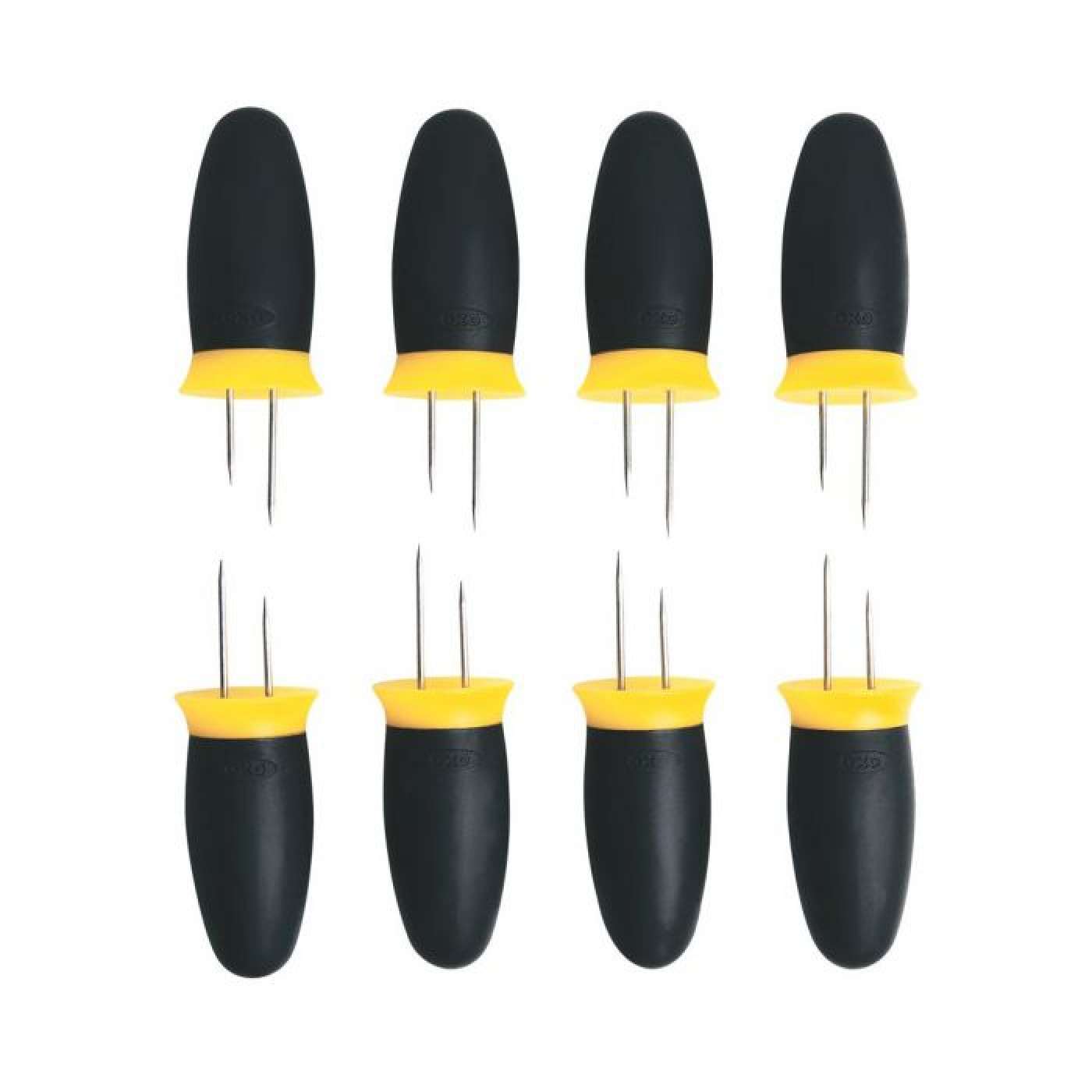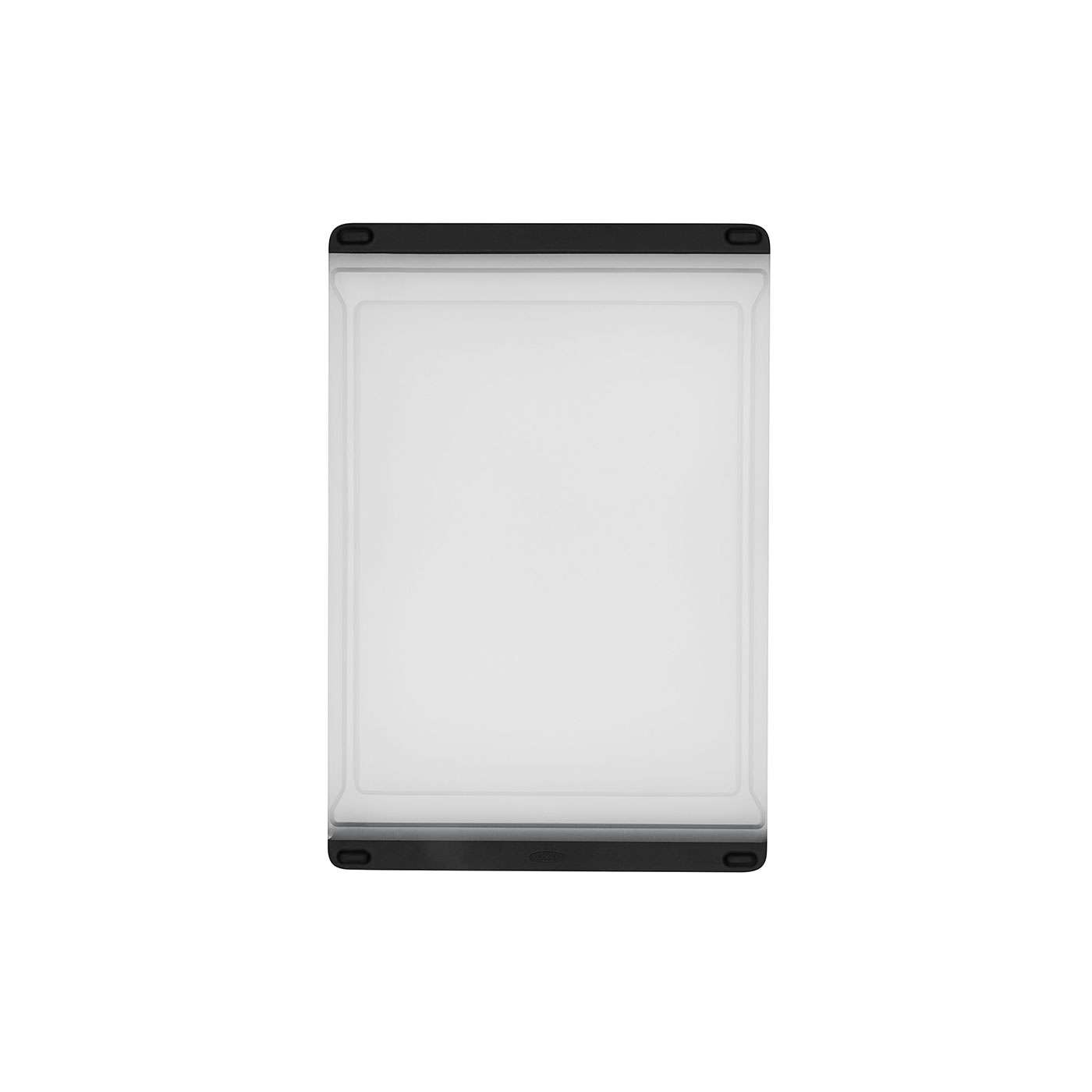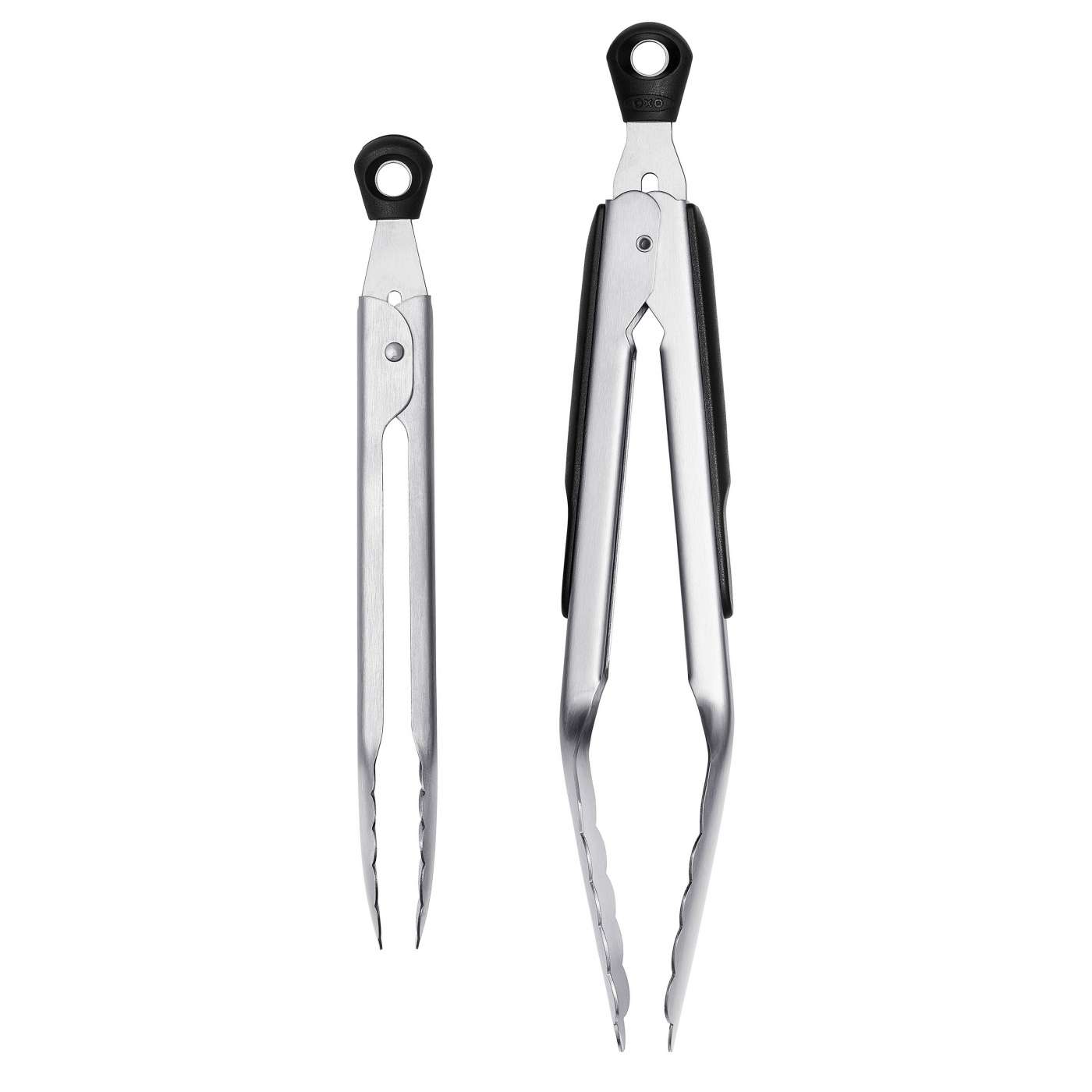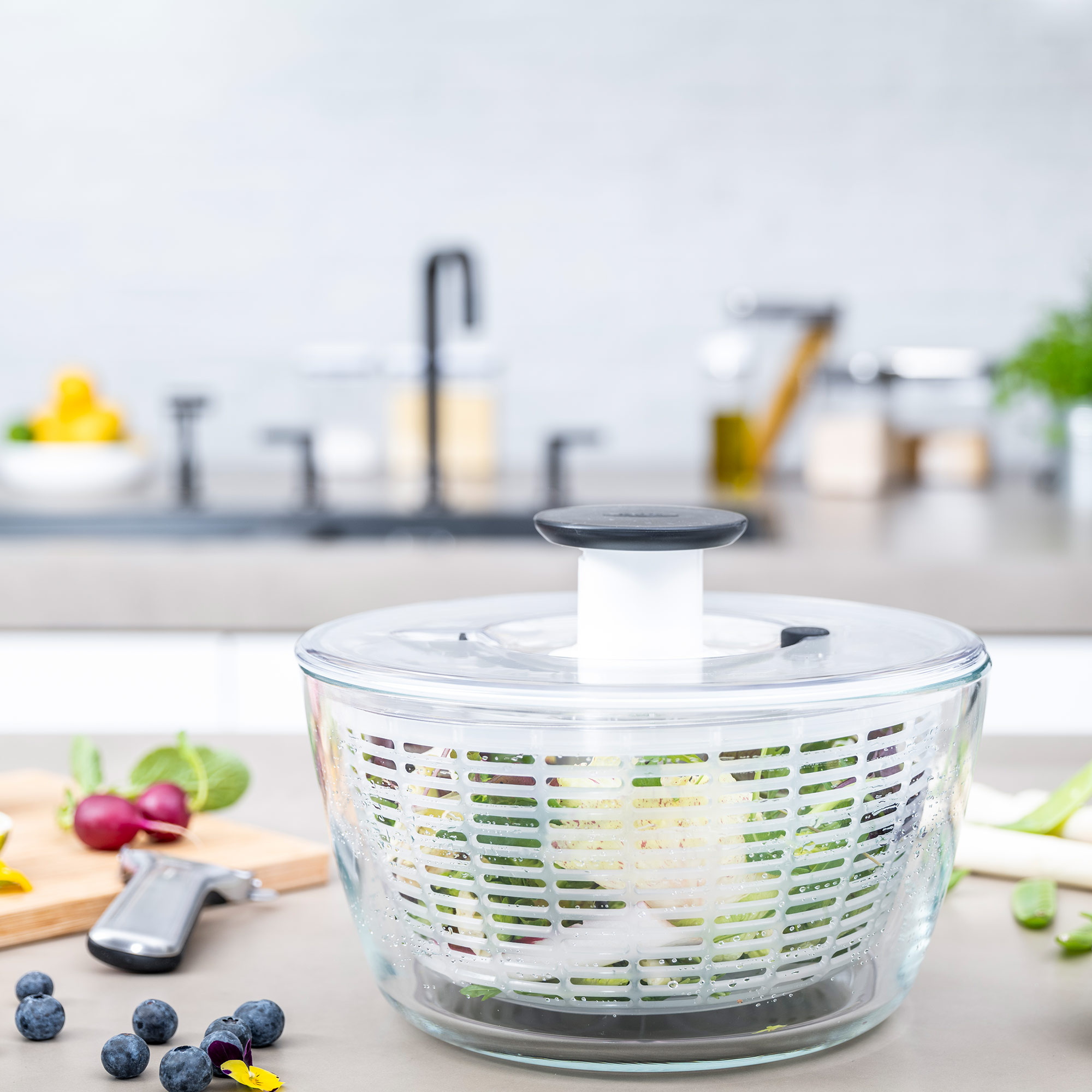 Glass Salad Spinner
The OXO Good Grips Glass Salad Spinner is the quick and easy way to dry greens or herbs—just press the soft, non-slip knob. The spinning basket doubles as a colander, so you can rinse lettuce and more with ease. The non-slip base prevents skidding, and the patented built-in brake button stops the Spinner on a dime for unloading. Toss and serve your salad right in the elegant glass bowl: It's made of durable borosilicate glass and moves seamlessly to the table. Simply slide the lock to hold the pump flush with the lid for compact storage. The lid comes apart for thorough cleaning.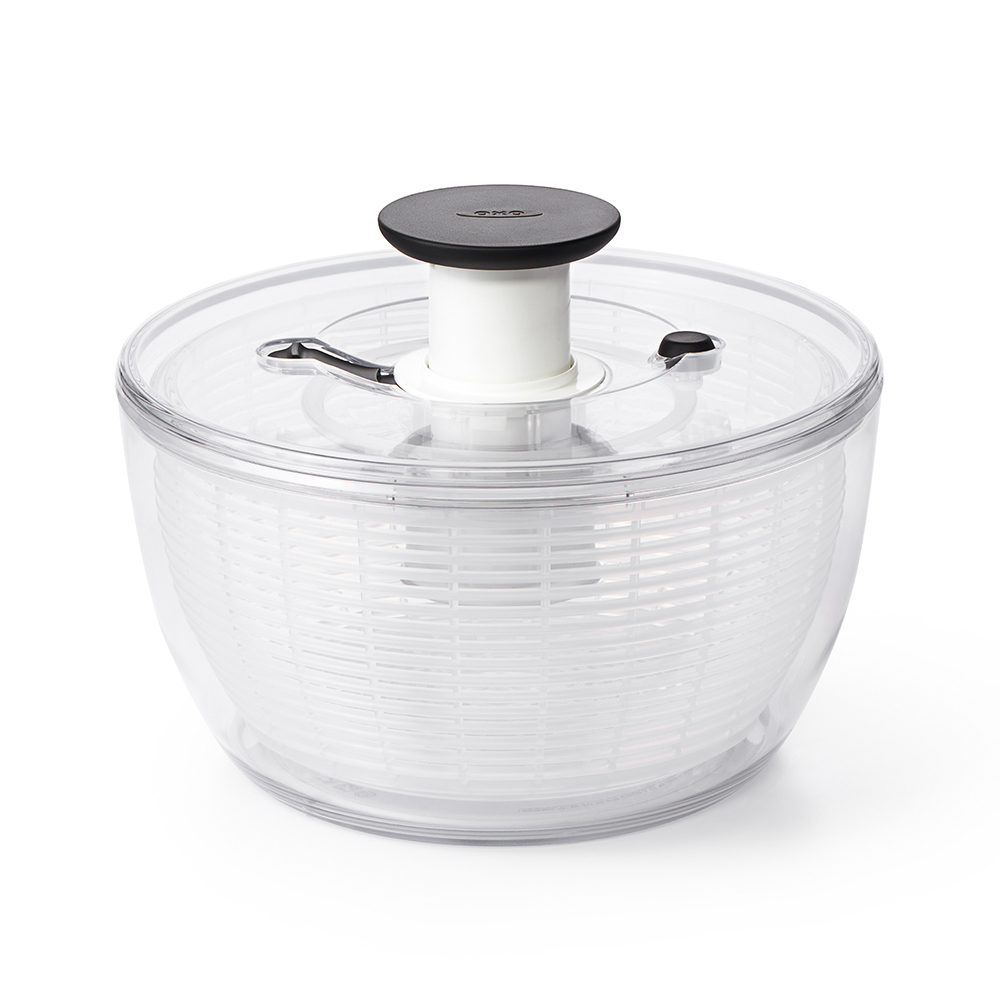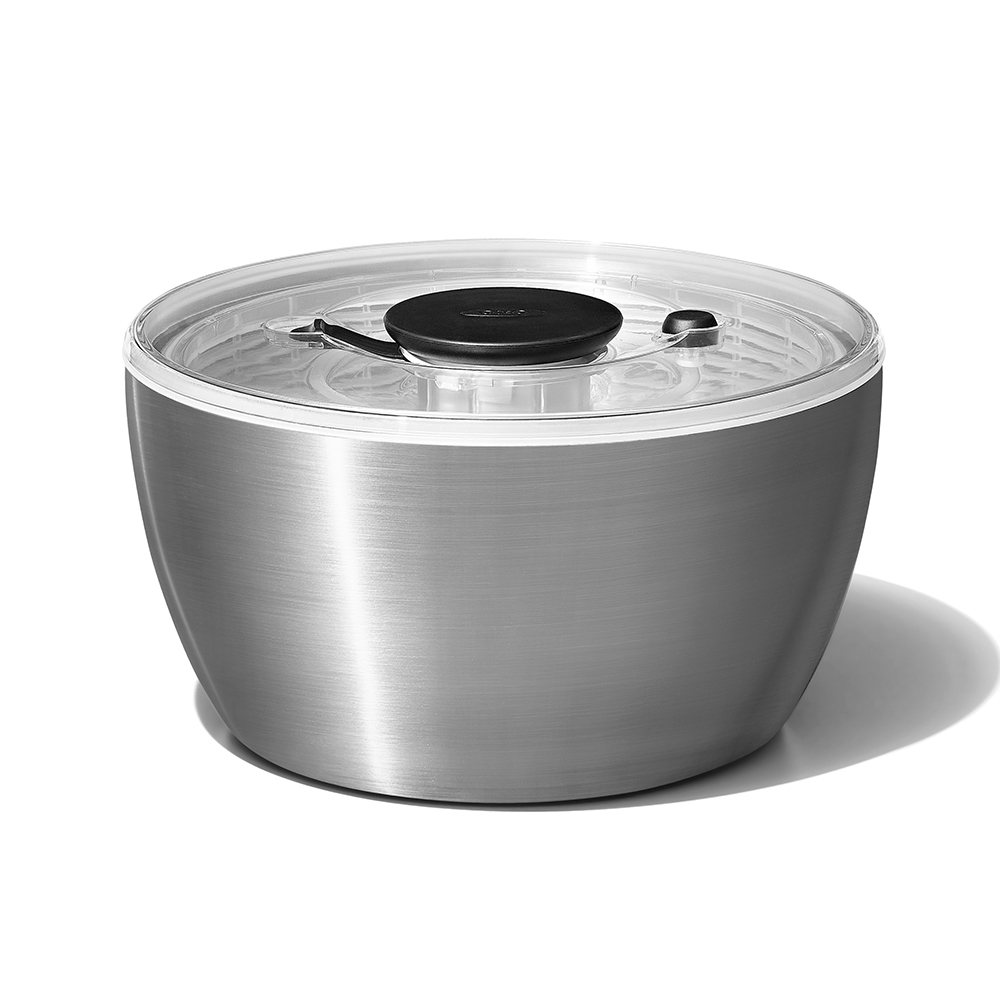 Little Salad &
Herb Spinner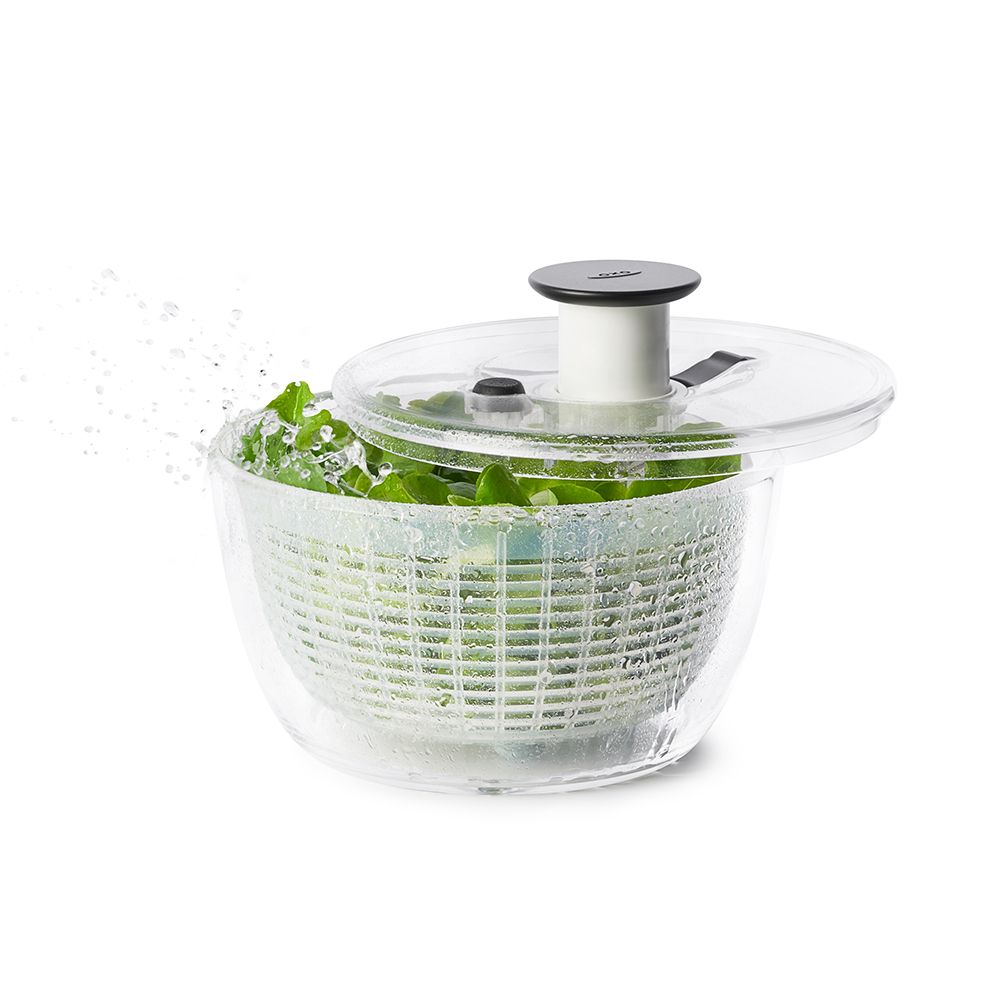 Little Salad
Dressing Shaker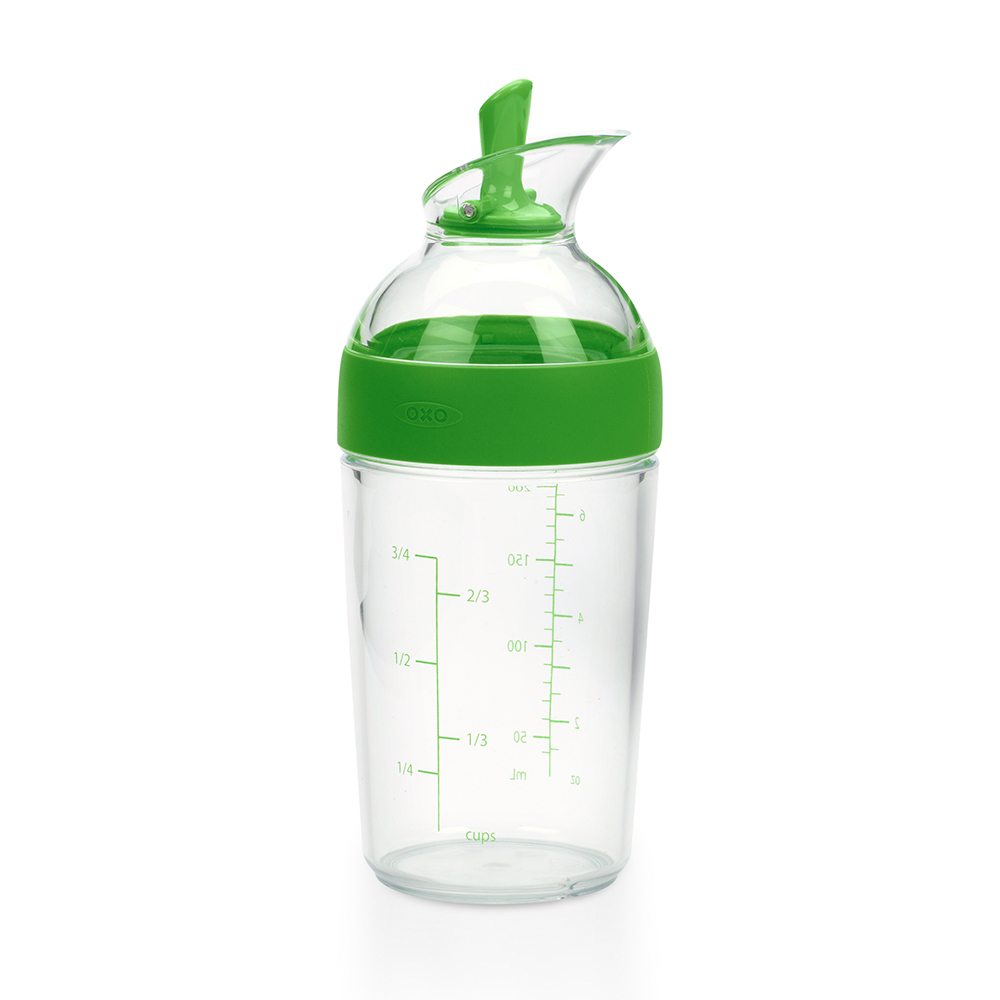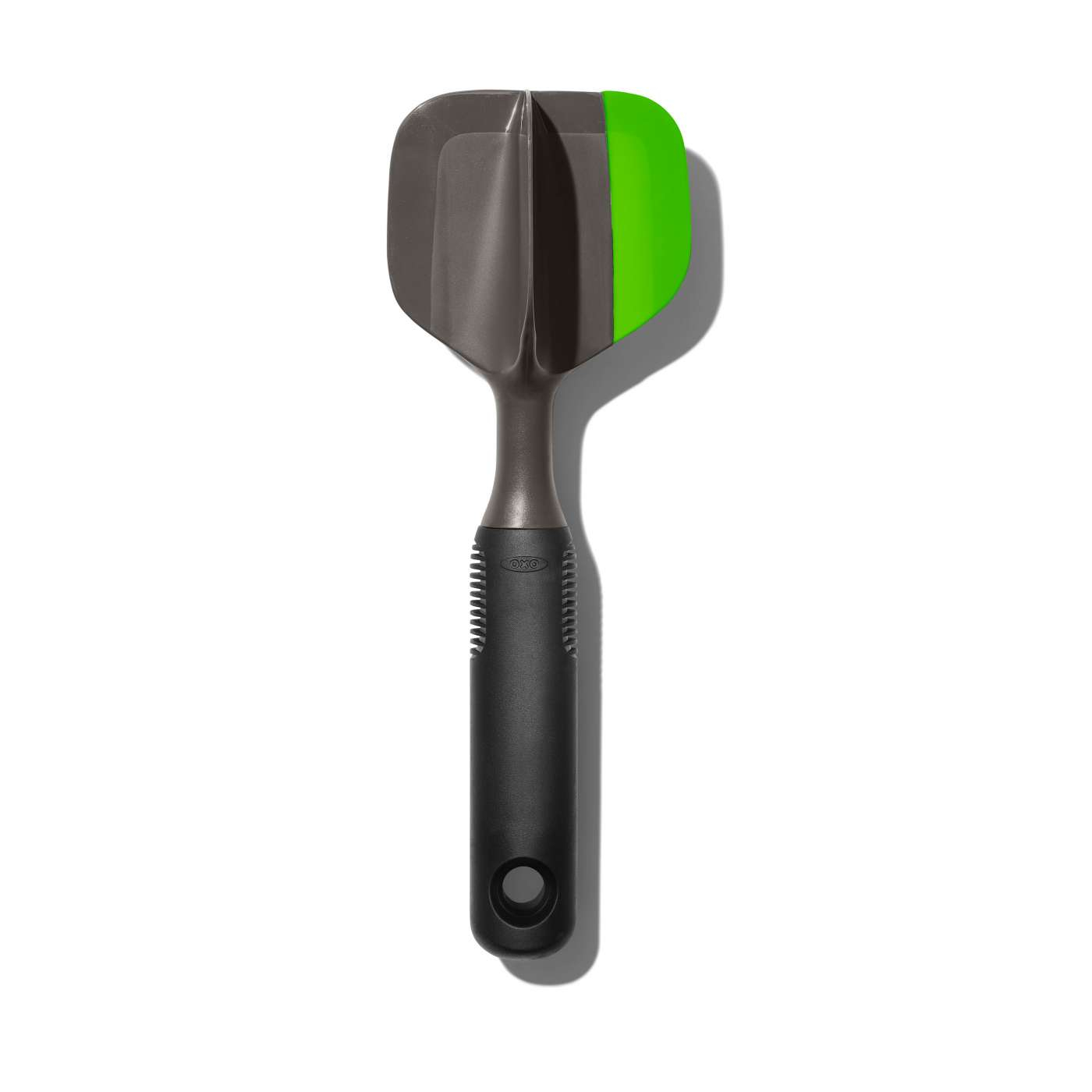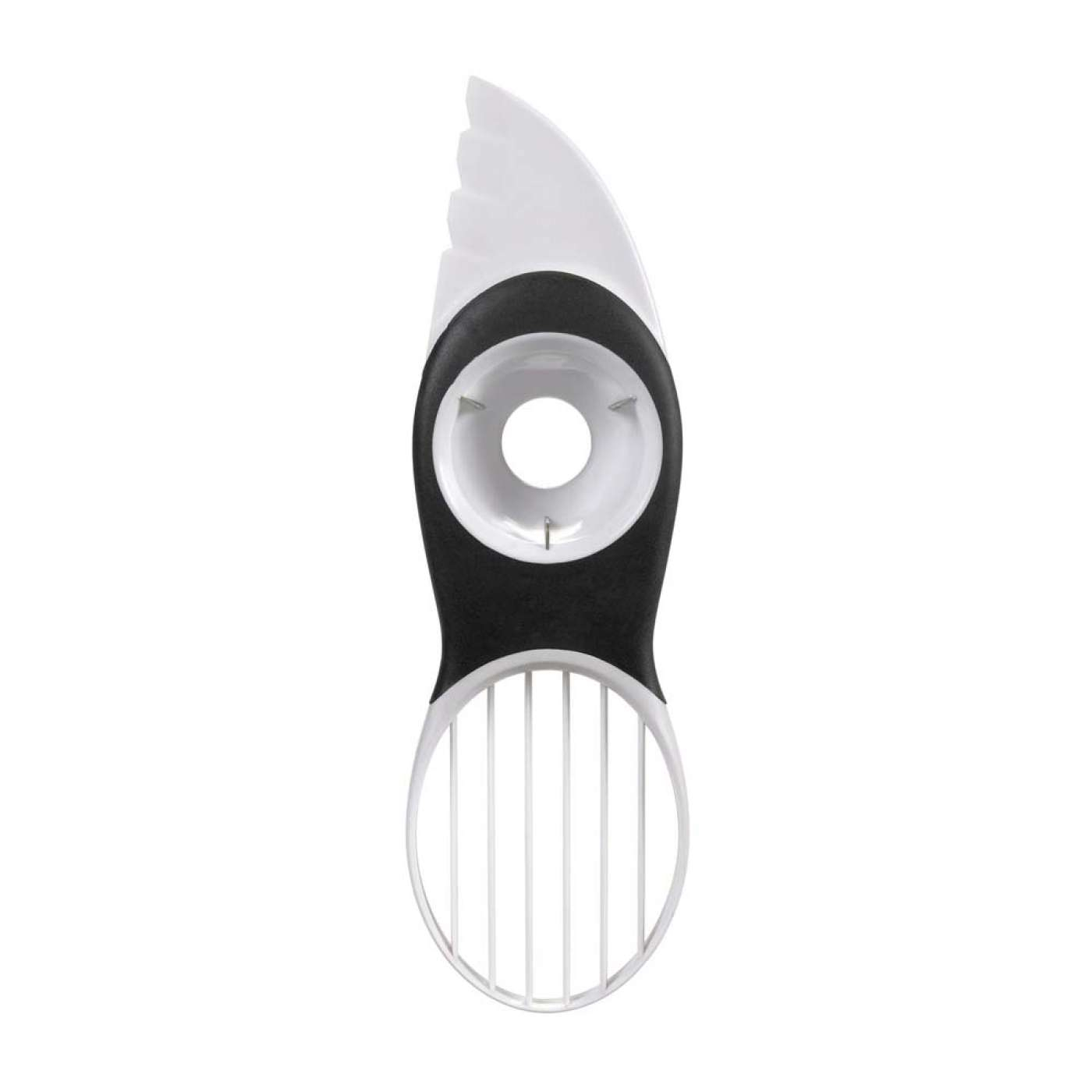 3-Piece
Assorted Prep
Peeler Set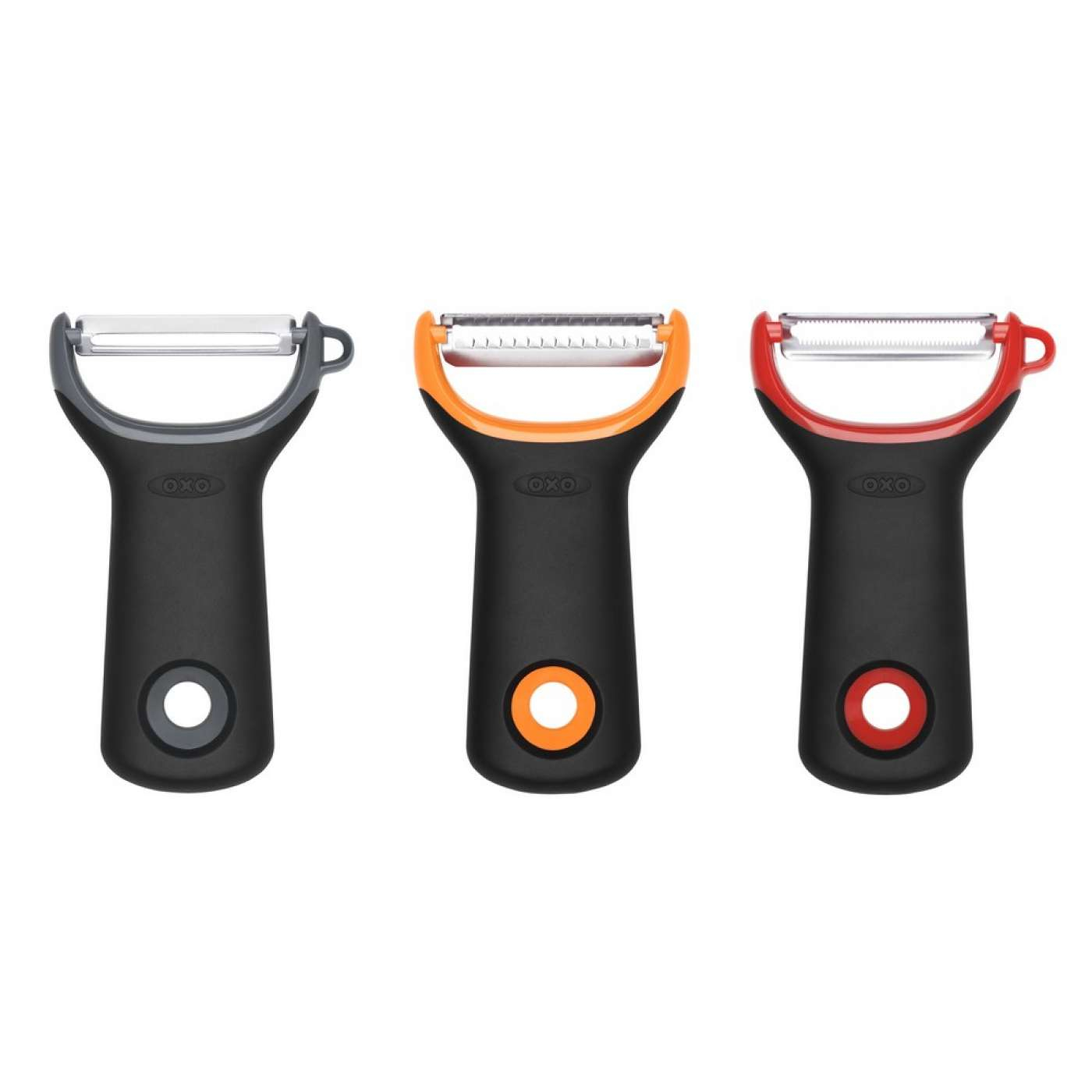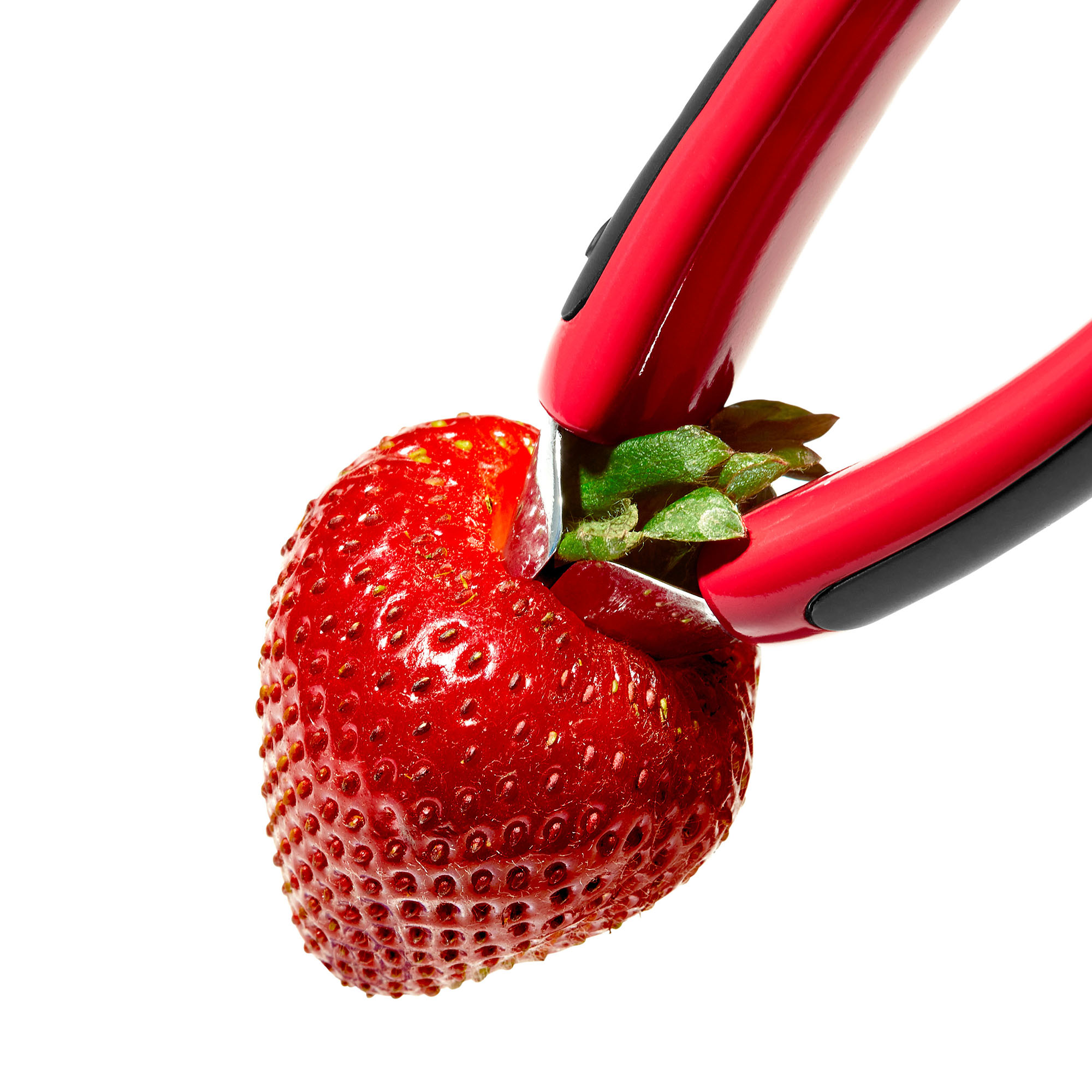 Strawberry Huller
Make strawberry prep simple. The OXO Good Grips Strawberry Huller quickly hulls strawberries with unique stainless steel, tapered blades. The soft, non-slip handle and hinged design absorb pressure, so you stay comfortable whether hulling strawberries for snacks or baking. The Huller works with strawberries (and tomatoes!) of all shapes and sizes without wasting any precious fruit.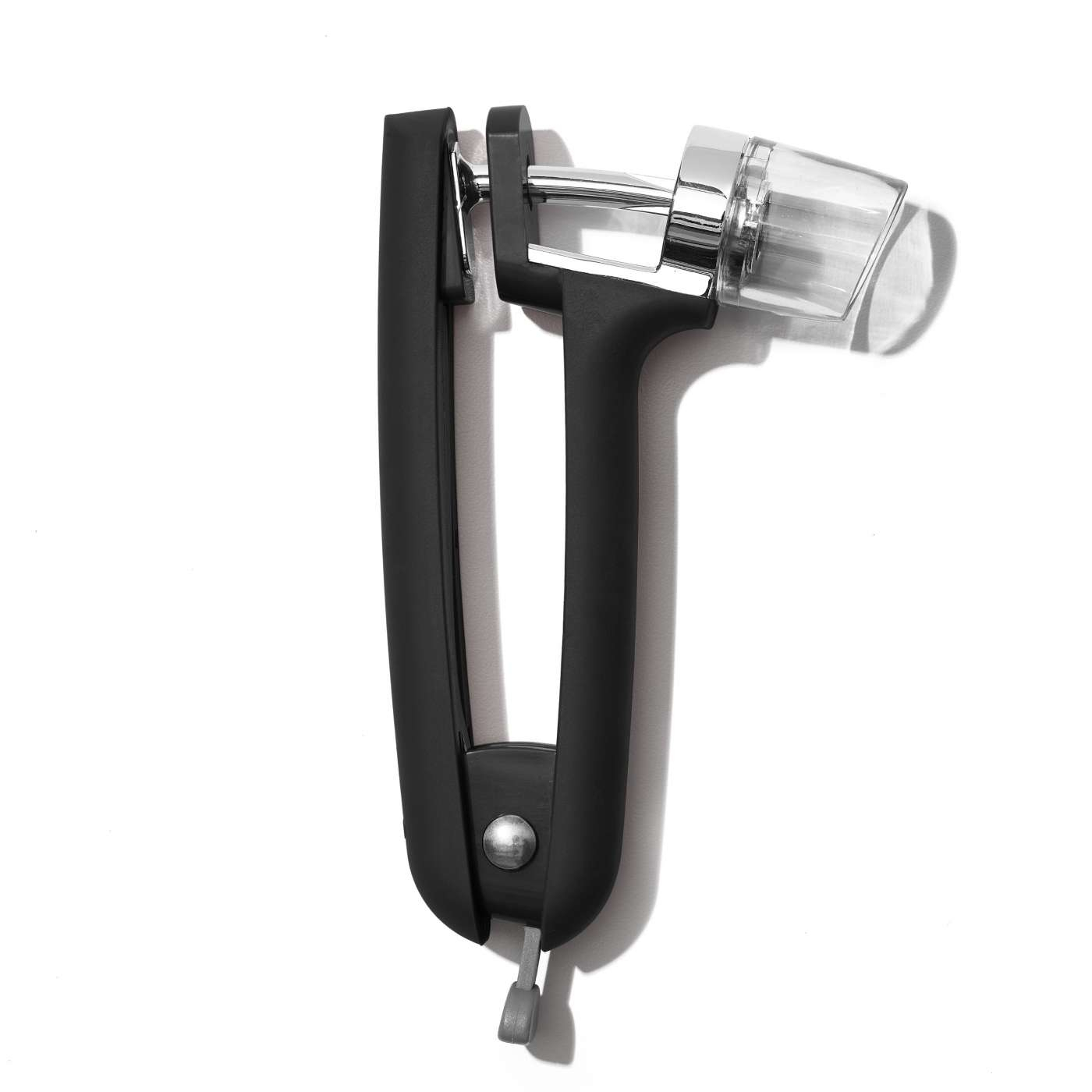 Classic Swipe Ice Cream Scoop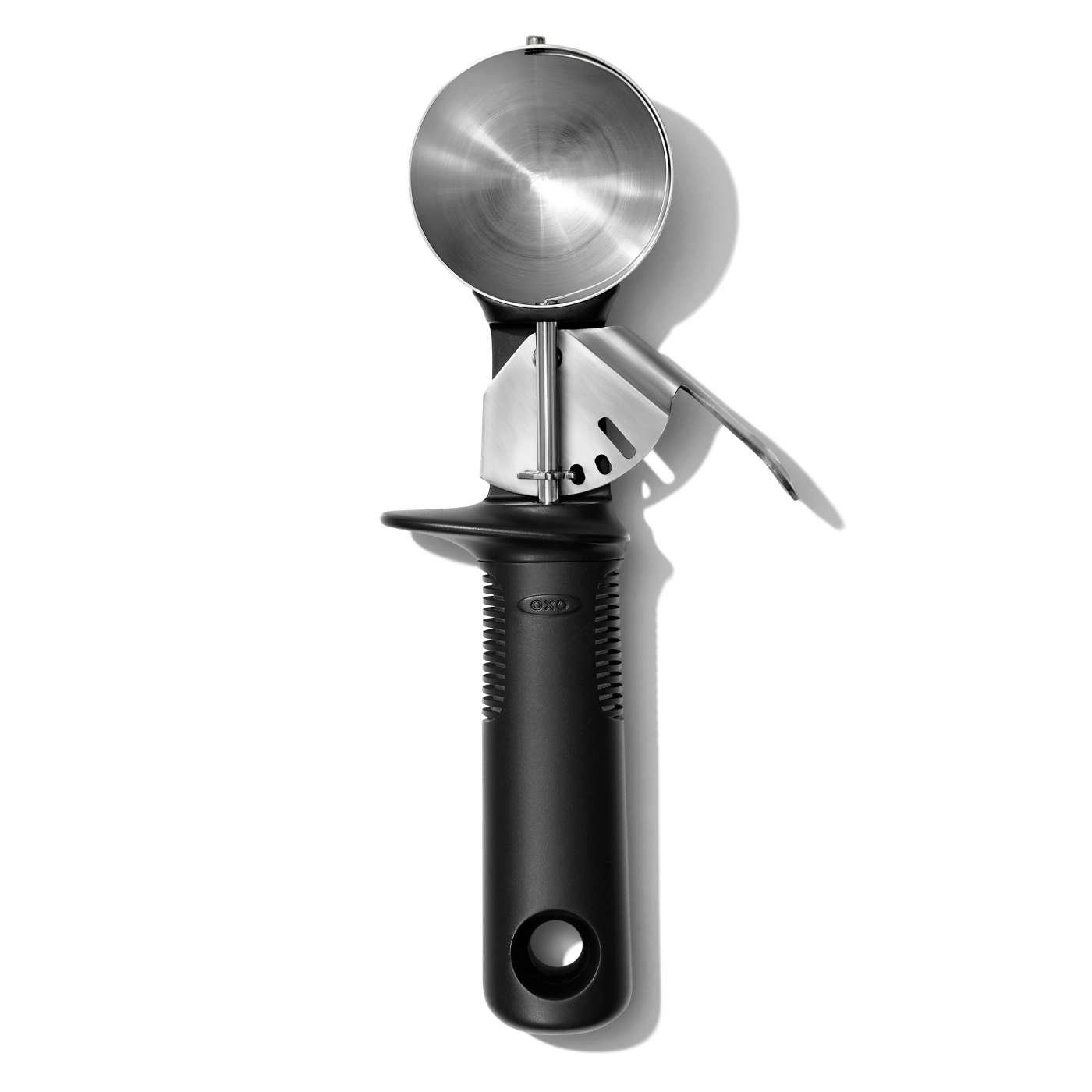 Stainless Steel Ice Cream Scoop