Lardons & herby butterleaf salad with jammy eggs
Ingredients
3 eggs, at room temperature

15g butter

100g lardons

1 head of butter leaf salad

1 large bunch parsley, roughly chopped

1 small bunch each chervil and chives, finely chopped
For dressing
100ml extra virgin olive

1-2 tbsp sherry vinegar

½ tsp soft brown sugar

1 tsp Dijon mustard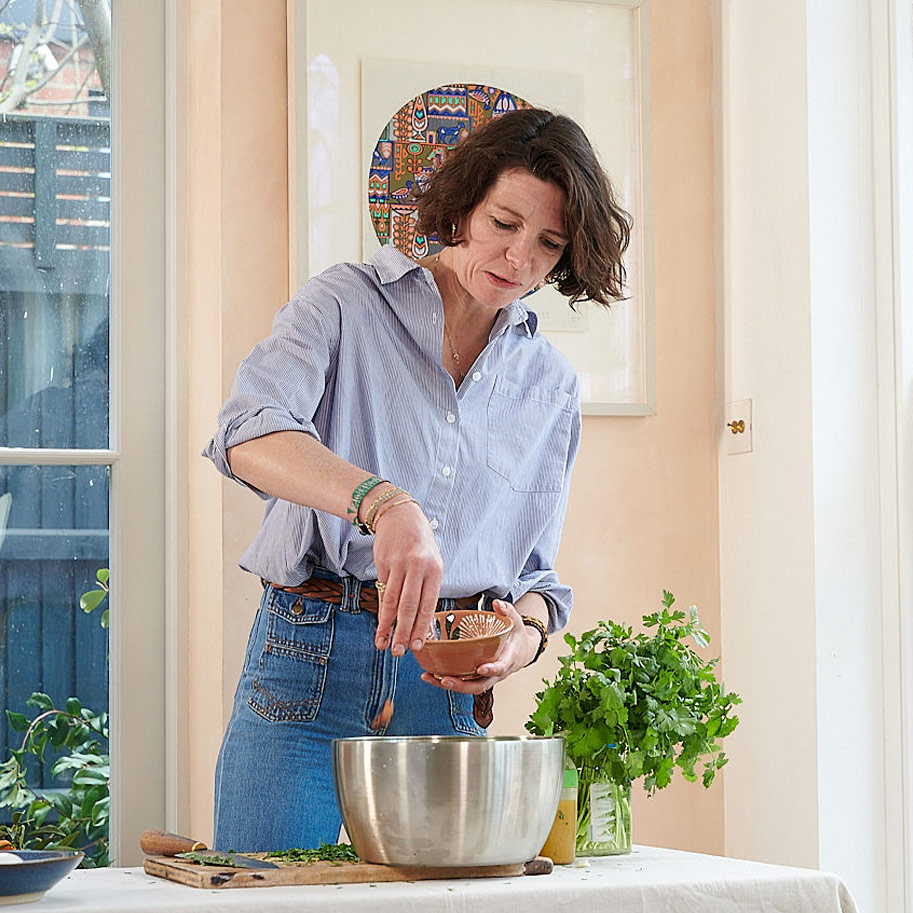 Method
Fill a saucepan with water and add the eggs. Bring to the boil and simmer gently for 5 ½ – 6 minutes. Drain the eggs and put them into icy water to stop them from cooking.
Meanwhile, melt the butter in a large frying pan over a medium heat, add the lardons and fry, stirring regularly, for another 5-6 minutes to caramelise the lardons till golden, then set aside.
When the eggs are cool, gently tap all over their surface (for easy peeling). Crack and peel the eggs, then slice in half.
When you are ready to eat, mix the dressing ingredients together in OXO Dressing Shaker. Wash the salad leaves in the OXO Salad Spinner. Arrange the butter leaf and parsley in the steel Salad Spinner bowl, then scatter over the lardons and add the eggs. Drizzle over the dressing and top with chives.